Play the Premier Roulette Diamond Edition For Free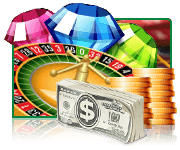 One of the great aspects about playing at an online casino is that there are many varieties of the most popular games. Many of these games, like Premier Roulette Diamond Edition, are typically not offered at any land-based casinos, but thrive online with players because they're so much fun. On this page, we'll review the rules and odds of this specific version of the game, discuss the game's advantages and disadvantages, as well as outline important aspects of the game players should be aware of before playing.
Try A Game Now For Free!
The game below allows you to play Premier Roulette Diamond Edition without having to sign up with a casino. To play, simply click on the game to place a bet and hit play. You can also toggle the game between expert and regular mode depending on your player skill.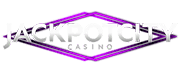 visit site
C$1600 FREE
Casino Rating
Payout
98.9%
Live Dealer Games
14 Roulette Variations
2 day Cashout to Bank
Read Review
Deposit options
Platforms

visit site
C$1000 FREE
Casino Rating
Payout
98.8%
Live Dealer Games
10 Roulette Variations
2 day Cashout to Bank
Read Review
Deposit options
Platforms

visit site
C$750 FREE
Casino Rating
Payout
98.75%
Live Dealer Games
11 Roulette Variations
2 day Cashout to Bank
Read Review
Deposit options
Platforms
What's Unique About Premier Roulette Diamond Edition?
The game actually began at land-based casinos in Atlantic City, but has really risen to popularity online. The biggest difference this Internet gambling game offers is that there are more colours than just black and red. Instead, players will see red, black, yellow, green, purple, and blue.
The game is offered in both European (one zero) or American (two zero) versions. Another interesting aspect to the online version of Premier Roulette Diamond Edition for real money is that the game is played with other live players. While this might make the game take a little longer than other online roulette games, it does offer a community aspect to the table.
At A Glance:
Premier Roulette Diamond Edition offers a great twist on regular roulette.
The game offers bigger odds with some bets.
Know the differences between this game and regular roulette before playing.
Advantages to Premier Roulette Diamond Edition
A major advantage to the game is that it's extremely fun to play. Being able to bet on green or purple really takes the colour bets to a whole new level. For some reason, you'll laugh hysterically when you "hit blue!" while playing roulette, and being able to enjoy that with other online players simultaneously really brings a great energy to the game. Another great advantage is that players can typically chat with each other while play is happening.
Disadvantage to the Game
The problem with adding new colours into the fold is that one of the best bets (red/black) is taken off the table. While the odds of betting red or black are no different than betting even or odd, the point has to be made that one of the more popular bets has been removed from the game.
For some this is a disadvantage, while others look at it as an interesting wrinkle that makes the real money gambling more fun.
"No, you aren't hallucinating: there really are six colours on the roulette wheel instead of just black and red. You won't find diamond roulette at a brick-and-mortar casino, but online it's one of the more popular variations of classic roulette."
Your Betting Odds
The odds of real money Premier Roulette Diamond Edition are the same as any other version of European or American Roulette. The only difference is that instead of being able to bet on one of two colours (red or black), players can bet on one of six different colours.
If you're not familiar with the odds of either European or American roulette, be sure to review them, but in short, European Roulette offers a 2.7% house edge and American Roulette has a 5.24% house edge. Players that place a bet on a single number and win get a whopping 35:1 on their money.
History of the Game
While this version of Roulette doesn't have a long, storied history, we do know it debuted at a land-based casino in Atlantic City in the United States. The game made its way to Las Vegas and was quickly identified as a great online casino game many years ago. In the last few years, the industry has seen this version of the game take off in popularity and it has been a mainstay at almost all online casinos ever since.
The Differences with Regular Online Roulette
As stated earlier, there are two main differences to know about in Premiere Roulette Diamond Edition games. First, instead of having only two colours there are now six different ones: red, black, green, yellow, purple, and blue.
Second, the game is played "community style" meaning that other players who are logged in can be playing and placing bets at the same table, while also chatting with each other as the wheel turns.
Diamond Roulette FAQ




What is Diamond Roulette?

Diamond Roulette takes the classic casino game and puts a twist on it, adding four additional colours to the standard black/red configuration. Many players find the supplementary betting options increases excitement to the wheel, and who can argue with them?

How Does It Work?

Popular in American casinos and particularly in Atlantic City, Diamond Roulette keeps the same numbers 1 to 36, but adds yellow, green, purple, and blue betting options to red and black. While this is an exciting way to add interest to the game, it eliminates the popular red or black bet.

Where Can I play?

At Canadian online roulette casinos, Diamond Roulette is becoming an increasingly accepted format, and one that online operators understand they must offer to attract and retain online gamers.

Is It Popular in Canada?

Yes, Diamond Roulette has made the trip north from its origins in Atlantic City to the land of Canadians. Play for free or with real money, and you'll quickly see why the game has become nothing short of a phenomenon.

How Is It Different from Other Variations?

Both European and American roulette variations only come with red and black, while Diamond Roulette adds a little more colour to the wheel. Everything else is largely the same, and the house edge for the casino also doesn't increase or decrease for Diamond Roulette.

Are the Odds More Favourable?

The odds are the same as in European and American standard variations, the only difference being whether the 00 is included, as is the case with United States roulette. For Canadian online roulette, look for Diamond Roulette wheels with only one zero if possible.

Should I Use a Different Betting Strategy?

Yes and no. You shouldn't change your betting habits or alter your limits, but the inclusion of the additional colours does present a vastly different looking wagering table. First and foremost, the main goal of Diamond Roulette is to entertain and have fun. Bet on your favourite colour or lucky number and don't forget the online casino is a form of entertainment.

Can I Use a Roulette System?

Of course, just don't ask us if it's going to work. Systems, or strategies, have long been debated among gamblers, but there's no real proof any of them work. Feel free to read up on systems right here on our Canadian roulette guide, keeping in mind skepticism is the best bet when it comes to roulette systems.