The Best Live Dealer Online Roulette Sites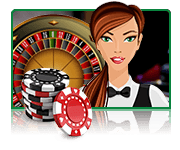 What is live roulette online all about?
If you have never played live dealer online roulette then you have not experienced the most thrilling game being played online today.
Live online roulette games are now being offered at many of the best online casinos, thanks to advances in video streaming technology and increased bandwidth in Canada. Read on if you want to know more about live casino roulette, the advantages of playing these games, and to learn the difference between playing online and live. Also, we'll break down if you need any specific equipment and how we've found the best sites to play on.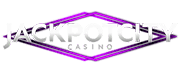 visit site
C$1600 FREE
Casino Rating
Payout
98.9%
Live Dealer Games
14 Roulette Variations
2 day Cashout to Bank
Read Review
Deposit options
Platforms

visit site
C$1000 FREE
Casino Rating
Payout
98.8%
Live Dealer Games
10 Roulette Variations
2 day Cashout to Bank
Read Review
Deposit options
Platforms

visit site
C$750 FREE
Casino Rating
Payout
98.75%
Live Dealer Games
11 Roulette Variations
2 day Cashout to Bank
Read Review
Deposit options
Platforms
Advantages of Live Dealer Games
Many Canadians who log in and play online have a great time, but sometimes miss the feel of human interaction like they get in land-based casinos.
To cater to this group of people, online gambling sites have established live dealer tables where players, via a webcam setup at a casino, are able to see and hear real dealers - and even chat with them!
Live dealer roulette games merge the best of both worlds for players because they're able to get the ambience of a brick 'n' mortar casino with human interaction married with the convenience and rewards brought by online betting sites. While playing roulette online is fun, engaging in live dealer online roulette takes the experience to a whole new level.
At a Glance:
You can play real money live dealer online roulette games online from Canada.
There are lots of advantages to playing live roulette online.
No special equipment is needed to play at live dealer tables.
Learn the differences between live dealer games and regular online roulette.
We found the best websites for online roulette with live dealers.
Differences Between Regular Roulette and Live Roulette Online
There are really two main differences when logging into a web casino in Canada and playing at regular table games and real dealer games. At online live roulette games, there's an actual human being on the other end that you can see and even chat with, who will talk to you as you play at their tables. If you play at a regular table, you'll simply interface with a computer, much like a video game.
Online roulette live dealer also tends to have higher betting requirements than the regular online tables. This occurs because Canadian casinos need to account for the cost of paying a live dealer, plus the overheads involved with setting up a webcam, streaming the audio and video, plus making sure there are enough dealers to meet demand.
Differences Between Online Live Dealers and Regular Dealers
Without a doubt, playing live roulette online will result in a much better experience than playing at a casino and you can choose if you want to play for real money from the beginning or start playing live roulette for free.
At a land-based casino, dealers tend to be "just doing their job" and don't engage with players at their tables. Given that they're dealing with smoke, loud music and drunks all day, it's understandable that they aren't in the perkiest of moods when you sit down to play.
However, online roulette with real dealers is a completely different experience. These dealers are in a calm atmosphere and have been trained to have fun with their Canadian players. It's common for them to crack jokes and regularly engage with players who chat with them. That's a definite plus for online roulette live dealer games.
"Live dealer roulette brings the wheel at the land-based casino to you. No online gambling experience is closer to the real deal than live dealer play."
Advantages of Live Dealer Games
There are quite a few advantages to playing real dealer tables. First, the overall fun factor tends to be a lot higher when you're interacting with other players and a well-trained dealer who lives to entertain. Live dealer online roulette also goes some way to assure those roulette fans who are not entirely convinced that the Random Number Generator governing the spin of the wheel and the movement of the ball in a regular online game is above board.
By having a real-life dealer spinning a real wheel in a real casino, you know that the element of human involvement will dispel any worries about whether a live roulette online casino has problems with its software.
Do You Need Specific Equipment?
Fortunately, playing at live dealer roulette games does not require any special equipment on your end. While you'll will need a modern web browser, such as Chrome or Firefox, and a solid broadband Internet connection to ensure a steady, fast video stream, no other equipment is required. Other than that, just bring your best lucky rabbit's foot to make those wins roll in!
How Our Team Found the Best Canadian Sites
Our team has found the best online roulette live dealer sites and featured them here to make sure our readers can get the best gambling experience possible.
We test dozens of top Canadian gambling sites, depositing our own loonies, sitting at the live dealer roulette games ourselves, and finally ranking every website to make sure we recommend only the best gambling sites on the net.
If you're looking for a top safe, secure and slick game of online roulette with live dealers, simply check our links and sign up today. You might even earn an exclusive Canadian deposit bonus when you do.
Live Dealer FAQ




How does live dealer roulette work?

Live dealer roulette is the real deal. Live dealer roulette features all the physical communication of a land-based casino but from the comfort of your own home. In 2023, many of the leading Canadian online casinos have live dealer roulette rooms where actual dealers run the game, deal cards, take bets, and pay out winnings.

How is it different to standard online roulette?

Other than the obvious difference being that there's a real person spinning the wheel, Canadian online roulette players won't notice many other changes. Live dealer roulette rooms do however tend to have higher minimums for play than an automated wheel due to the casino's overhead.

What variations are available to play online?

Canadian live roulette rooms typically offer European and American roulette variations. Unique roulette concepts such as

Euro Gold

or Spingo is rarely, if ever, offered for live dealer play.

What platforms can I play on?

Though live dealer requires a steady high-speed Internet connection, you don't need to buy any additional equipment to play live roulette as long as you have sufficient connectivity. Live dealer works best in a computer web browser like Chrome, Edge and Firefox, but in 2023 many of the leading smartphones and tablets are also more than proficient in running live dealer casinos.

How do I find the best live games?

That's easy. Just head on over to our casino reviews section and scan the leading Canadian live dealer roulette casinos for 2023. Most will offer live dealer options, so choose the one that best suits your eye and get spinning.

Is it rigged?

Rogue offshore online casinos have plagued the Internet gambling market for years, and that's why you should start your live dealer roulette casino search with our guide on this page. Our

trusted team of experts

know what to look for in examining an Internet site's credibility. The iCasinos listed on our website come backed by the leading team of online roulette professionals.

Is it internet and data intensive?

No, a live dealer casino won't slow down your computer or mobile device. Live dealer uses live streaming video to interact with you, so it's the same as watching a live feed of a sporting event or television show. However, those mobile users with data limit should know this does use more data than other mobile activities like texting or browsing the web.