Access Premier Interac Online Roulette Sites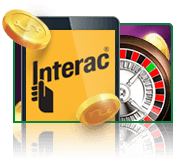 If you're on the web and looking to enjoy a game of online roulette, Interac really is one of the best payment options around for Canadian players. Making a deposit/withdrawal online is a very different experience to doing so in a land-based venue, and it's vital that you find a payment method you can trust.
In a bricks and mortar casino, cashing in and out is a very simple process. Pull some cash out of your pocket and exchange it for chips, or vice versa, it might sound easy right? Fortunately things can be a little less complicated online.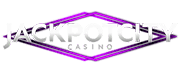 visit site
C$1600 FREE
Casino Rating
Payout
98.9%
Live Dealer Games
14 Roulette Variations
2 day Cashout to Bank
Read Review
Deposit options
Platforms

visit site
C$1000 FREE
Casino Rating
Payout
98.8%
Live Dealer Games
10 Roulette Variations
2 day Cashout to Bank
Read Review
Deposit options
Platforms

visit site
C$750 FREE
Casino Rating
Payout
98.75%
Live Dealer Games
11 Roulette Variations
2 day Cashout to Bank
Read Review
Deposit options
Platforms
If roulette is your game, then you're sure to be impressed by the variety on offer at Jackpot City.
Keep your personal information as safe as possible
Learn why Interac is one of the more secure payment options available in Canada
Make sure that you only play at trustworthy Interac online roulette sites
You can actually use Interac at gambling sites in two different ways. At sites where it's accepted, you can use your Interac debit card to play with real money just as you would with, say, a Maestro or some other debit card.
Processing tens of thousands of payments in Canada every day, Interac may well be something that you're already familiar with.
Explaining Interac
You may have already used Interac e-Transfer before, but you might not know that you can also use an online roulette Interac payment as a deposit/withdrawal method at various casino sites.
e-Transfer can be used to send money directly from your bank or financial institution to an approved merchant. The process is much the same as sending a payment using online banking except that the recipient gets their payment from Interac, which acts as a middleman.
To make a payment using e-Transfer, all you need to do is select the option to do so in the Cashier area of the Interac online roulette site you're playing with and enter a few details like the amount of money you want to be credited to your account.
Even though there is a very small fee associated with making an e-Transfer payment to play online roulette, Interac still comes highly recommended by us because of the safety and security that it offers.
Benefits of Interac
We've already hinted at this above, but one of the notable advantages of using Interac is that it keeps your banking information, credit card details and so on safe.
Thankfully, rogue roulette sites aren't very common but it's still useful to have measures in place to protect you against fraud or sites trying to access more of your money than you've authorised. On the off chance you are unlucky enough to run into a dishonest or untrustworthy site, you'll have the comfort of knowing that they won't be able to get their hands on any of your hard earned cash.
Another great thing about using Interac in addition to being very security conscious, they also understand how important it is that money is transferred as quickly and painlessly as possible. Any deposit you make using e-Transfer will generally appear in your online gambling account almost immediately, which is very beneficial if you've been struck by a sudden urge to play roulette!
Interac online roulette sites aren't always friendly to Canadian players but because Interac is only available to those in Canada, the odds are very good that they'll accept payments in CAD and make things as easy as possible for those in the Great White North if they do accept Interac. And, if your favourite site doesn't, you'll find a list of some that do further down this page!
Find Interac Online Roulette Sites
Now some bad news – while there are plenty of places out there to play Interac online roulette, they aren't always the easiest things to find. As payment methods go, Interac is a niche one in that it's only available to players in one country. As such, roulette sites don't necessarily feel the need to heavily promote their acceptance of it for deposits/withdrawals.
It may well be that your favourite site accepts Interac, in which case you'll have no need to search the web for gambling sites that will let you use it and try to figure out which are the best. But, if it doesn't, then we've got you covered.
We've put a huge amount of effort into rating and reviewing sites where those in Canada can play online roulette (Interac enabled or otherwise) and those we've listed on this page are the top sites that we've found on the web. To get started, just click on any one of them and sign up for a free account.
Once you've applied for your cash bonus, it's time to make your first online roulette Interac payment and hit the tables!
Interac FAQ




Can Interac be used for online roulette?

Very likely, yes! Interac is now widespread throughout Canada. The service is accepted by hundreds and thousands of merchants across the country. This also includes many Canadian-based online casinos, but it's always worth checking a casino's payment options before committing real money.

How fast are Interac deposits?

Interac transfers instantly. Unlike a lot of online payment services, which take a few hours or even a few business days to fully transfer, Interac offers an immediate transfer. This means that making deposits and accessing your funds can be done in the blink of an eye.

Will I need to pay any fees?

Paying fees with Interac depends who you're conducting business with. Because it costs merchants to use this service, they may ask for a $2 CAD surcharge on top of your deposit or payment. Another small surcharge may be added from the discretion of your chosen financial institution as well.

How is Interac different from other payment options?

Interac offers a sleek, fast and simplified way of transferring funds from party to party. With its state of the art system, Interac operates much faster and more securely than a lot of other available payment options.

Will my payments be secure on online roulette sites?

Provided they're done through Interac, then yes! Interac prides itself on being one of the most secure currency transfer options on the Canadian market, doing all it can to keep its consumers protected with zero liability.