Top Roulette Casinos Accepting Neteller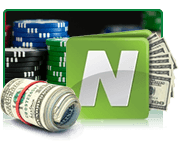 Neteller has been around since the dawn of the internet gambling industry. Founded in 1999 in Canada, the company moved to the Isle of Man in 2004 and continues their operations there to this day. The company is an e-wallet service that is run by Optimal Payments PLC and is used in over 180 countries.
The service allows players to make payments and withdraw funds to a player's personal bank account. Neteller is not a bank and does not lend funds. The service is one of the most widely used in the Internet casino industry today.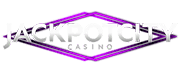 visit site
C$1600 FREE
Casino Rating
Payout
98.9%
Live Dealer Games
14 Roulette Variations
2 day Cashout to Bank
Read Review
Deposit options
Platforms

visit site
C$1000 FREE
Casino Rating
Payout
98.8%
Live Dealer Games
10 Roulette Variations
2 day Cashout to Bank
Read Review
Deposit options
Platforms

visit site
C$750 FREE
Casino Rating
Payout
98.75%
Live Dealer Games
11 Roulette Variations
2 day Cashout to Bank
Read Review
Deposit options
Platforms
A Brief History of Neteller
Neteller began in 1999 and moved to the Isle of Man in 2004. It is listed as an "Authorised Electronic Money Institution" within the UK and has been processing transactions with online gambling sites since the year 2000. The company was forced to stop doing business with players in the United States some years ago and refunded all monies to US players back in 2007.
The company offers a premium membership service called "Neteller VIP" which includes additional features and lower fees, similar to the premium membership found at Skrill. The bad news for Canadians is that at this time, they are not permitted to use Neteller to fund certain gambling site accounts. Players are encouraged to research which sites allow Canadians to use Neteller and which do not.
Back in 2007, Canadians were cut off by Neteller due to the ambiguity of the laws here for online gambling. Officially, Neteller states that they provide limited service to Canada and that they officially do not transact with any gambling-related merchant. However, players have noticed that there are some sites that still allow Neteller payments. What it will most likely boil down to is which province you are living in and what their laws are. If you are in a province like British Columbia, where there are laws allowing online gambling, you'll be able to use Neteller depending on the casino you hope to deposit on.
At a Glance:
Neteller is an e-wallet service headquartered on the Isle of Man, near the U.K.
Operable since 1999, it's tightly integrated with most online gambling sites.
There are advantages to using Neteller for Canadian roulette site deposits.
Some disadvantages include the small fees incurred outside the United States.
Neteller will not allow Canadians to fund certain online gambling sites.
Our team has found the best Neteller-friendly online roulette casinos for you.
Advantages of Using Neteller For Online Roulette Deposits
There are a few major advantages to using Neteller. They are widely accepted at just about every top online casino and poker site in the world. They also have gained a stellar customer service rating over the last few years after revamping their department amid complaints from players. Also, they are extremely reliable and have relatively low fees for their transactions.
"Neteller was built for the web, which is why the digital wallet service is prime for funding your online gambling and roulette experience in Canada. Though the company removed its service from the Great White North in the past, it has slowly returned as iGaming laws have become more lenient."
Disadvantages of Using Neteller
Obviously, the ambiguous nature of Neteller's presence here in Canada is a big disadvantage. They originally stopped servicing the entire country back in 2007 for any gambling-related transactions. Now that laws in certain provinces have changed, it appears that they are now making a comeback.
This might make for a confusing time for some players, but sooner rather than later, it is expected that Neteller will fully resume business in Canada.
Best Neteller-Friendly Online Roulette Sites
Our team has gone through to find all the sites that are accepting Neteller. Whether these casinos are based out of Canada or not, our team ranks each one based on their deposit and withdrawal process and speed.
We also rate each online roulette site on many different factors like their welcome bonus, number of games offered, and their customer service rating. If you plan to join a Neteller-friendly casino, check out our top sites to see which ones offer that option to you.
Neteller FAQ




What is Neteller?

Neteller is a the perfect fit for Canadian online roulette players looking for convenience and accessibility at Internet casinos. A digital eWallet third-party processor, Neteller functions as an intermediary between your casino account and bank account.

How does it work?

Neteller is your online wallet. To open your account, logon online and deposit money to your Neteller through credit and debit cards, or through instant bank ACH transfers.

Does Neteller allow online roulette play?

Yes, online gambling is the right match for Neteller as the service was built for the Internet. Because your Neteller money is guaranteed, the online casino will immediately accept your deposit.

Is it safe to use?

One of the most trusted online payment systems in the world, Neteller is an accredited UK Financial Conduct Authority company that uses the latest digital technology and security features to combat fraud.

How fast are the money transfers?

Money transfers are performed instantly with Neteller, another advantage to using the service.

How does it compare with other methods?

Neteller is comparable to many other digital eWallets, but for Canadians it comes with added advantages when playing online casino roulette. Its high acceptance rates at the leading Internet casinos we recommend eliminates the frustration of using other forms of payment.

What fees are involved?

Neteller charges 2.5 percent for depositing with Visa and MasterCard, and 3.5 percent for using instant bank ACH. You shouldn't incur any other fees when moving your money to and from the online casino.