Top Rated Visa Online Roulette Sites For Canadians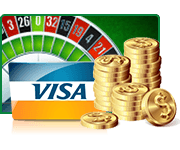 Visa is a multinational financial service headquartered in the United States and facilitates electronic funds transfers throughout the world. Many banks leverage Visa-branded credit cards and debit cards, although Visa itself does not issue cards on their own.
Visa offers financial institutions with payment products they can use to make transactions easy for their customers. Every year it is estimated that over 62 billion transactions occur using a Visa card. Due to the widespread acceptance of Visa by those that process financial transactions, consumers tend to have one if not more Visa cards in their wallets.
The same goes for the online gambling industry, where a vast majority (if not all) casinos accept Visa cards. On this page we'll break down the advantages to using a Visa card, inform you about a couple of the disadvantages, go through a quick tutorial on how to make a deposit, as well as discuss how our research team found the best Visa-friendly sites.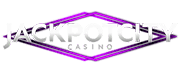 visit site
C$1600 FREE
Casino Rating
Payout
98.9%
Live Dealer Games
14 Roulette Variations
2 day Cashout to Bank
Read Review
Deposit options
Platforms

visit site
C$1000 FREE
Casino Rating
Payout
98.8%
Live Dealer Games
10 Roulette Variations
2 day Cashout to Bank
Read Review
Deposit options
Platforms

visit site
C$750 FREE
Casino Rating
Payout
98.75%
Live Dealer Games
11 Roulette Variations
2 day Cashout to Bank
Read Review
Deposit options
Platforms
Advantages to Using Visa For Internet Gambling
The biggest advantage to using a Visa card to make a real money deposit at an online roulette gambling site is that you are virtually assured a smooth and quick transaction. Since Visa is so reliable, many players strictly use them to make a deposit.
Another huge advantage is that many Visa cards offer rewards in the form of miles, hotel vouchers, or even points that can be redeemed for cash. This represents a "double bonus" since most players also receive a lucrative welcome bonus from casinos when they make deposits.
At a Glance:
Visa is the most widely used credit card in the world.
The vast majority of adult Canadians own at list one Visa.
Visa is widely accepted at every online roulette site available in Canada.
We break down the many advantages of using Visa.
Know the disadvantages when using a Visa card to make a real money deposit.
We've tested Visa cards at all the top online roulette casinos.
A Couple of Disadvantages
There are a couple of disadvantages when using a Visa card. First, all Visa cards carry an interest rate and, depending on your credit, it could be quite high. Never deposit more than you can immediately pay off right away, otherwise you are getting yourself into a serious hole that no hot streak will get you out of in the short or long term. Second, Visa cards carry credit limits so make sure your limit matches the amount of money you wish to deposit on the site.
"The most widely used payment form around the world, Visa is also immensely popular for online roulette and Internet gambling. After all, 'It's everywhere you want to be.'"
Quick Step-by-Step Guide to Canadian Visa Gambling Deposits
Making a real money deposit at an online casino is actually quite easy using a Visa card. First, log into your favourite online casino and then head over to the Cashier.
From there, you will need to click on the deposit button. At this point, you will be presented with many options and will want to click on either the Visa Debit or Visa Credit logo, depending on the type of card you own.
After making that selection, you will need to enter in your name, address, phone number, Visa card number, expiration date, and the three digit code on the back. Finally, you will enter in your desired deposit amount and hit the submit button.
After a few seconds, the transaction will be complete and credited to your account.
We Have Researched All of the Top Online Roulette Visa Sites for You
Our research team has years of experience evaluating online casino sites to determine which are the best. One of our most important factors is how easily a deposit can be made with a Visa debit or credit card.
Our team goes through each of the top sites available to Canucks and attempts multiple deposits to make sure they go through without incident. Only those sites that rate the highest, as well as offer players incredible deposit bonuses, a wide breadth of games, and employ the best security measures, are featured on our site.
By playing at one of our recommended Visa-friendly sites, you are guaranteeing yourself the best possible online roulette experience in Canada.
Visa FAQ




Can I use my Visa for online roulette?

Yes, one of the most widely used credit and debit cards on planet Earth is perfectly qualified to handle your online roulette. In fact, many Canucks prefer Visa over all other payment forms for Internet casinos.

Can I guarantee my information is safe?

In the age of the Internet, nothing is absolutely error-proof, but when it comes to security few are better than Visa. The evolution of Visa's chip technology has added an additional layer of security, as each time your card is swiped a unique one-time code is generated to approve the transaction. Visa's advanced data analytics and fraud and security division are the leading innovators of the financial sector.

How fast are the transactions?

Approved Visa transactions are instant, and that's also true at an online roulette casino. Canadians use Visa each and every single day, and depositing funds to your Internet roulette bankroll is just as fast as purchasing your morning cup of coffee at the local café.

Are there fees involved?

Visa doesn't charge fees for deposits or withdrawals, but if your Visa is a credit card you're likely incurring interest on monthly unpaid balances.

How does it compare to MasterCard?

For the vast majority of online roulette players in Canada, the differences between using Visa and MasterCard on the Internet is virtually undetectable. Both are very secure processors that come fully recommended by our computer security experts.