Click2Pay Real Money Online Roulette Casinos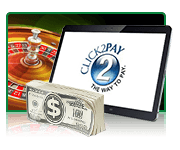 Click2Pay is a popular third-party payment processor and is often referred to as one of the best e-Wallet solutions available to players. It is widely accepted at most, if not all, casino sites in Canada which makes it an attractive solution for players to use.
On this page we detail everything you need to know about Click2Pay, explain what the main advantages are to using it, as well as let you know about some of its disadvantages. Finally, we will give you a quick guide on how to use Click2Pay to fund your favourite online roulette casino, and explain how our team has already found the best Click2Pay-friendly sites in Canada.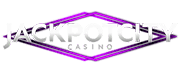 visit site
C$1600 FREE
Casino Rating
Payout
98.9%
Live Dealer Games
14 Roulette Variations
2 day Cashout to Bank
Read Review
Deposit options
Platforms

visit site
C$1000 FREE
Casino Rating
Payout
98.8%
Live Dealer Games
10 Roulette Variations
2 day Cashout to Bank
Read Review
Deposit options
Platforms

visit site
C$750 FREE
Casino Rating
Payout
98.75%
Live Dealer Games
11 Roulette Variations
2 day Cashout to Bank
Read Review
Deposit options
Platforms
What is Click2Pay?
Click2Pay is a popular e-Wallet solution that players can use to fund their casino accounts. They offer a safe and secure method for getting money from your bank account or credit card, to their e-Wallet, and then to the casino of your choice. This service has consistently ranked as one of the best in terms of safety, reliability, and speed.
At a Glance:
Click2Pay is a third party payment processor that uses an e-Wallet solution.
It's a very popular method for online roulette sites money deposits .
There are tons of advantages to using Click2Pay.
Players need to read up on Click2Pay before using it.
Our guide shows you how to use this payment method at your favourite sites.
We've tested the best sites for compatibility with Click2Pay deposits.
Opening a Click2Pay Account
Opening an account with Click2Pay is extremely easy. First, head over to their website and click on the "open new account" link. From there you will need to fill out information about yourself and link some financial data to your Click2Pay account, such as a bank account or credit card.
At that point you will be put in a queue and after a short amount of time you will be called by the Click2Pay service to verify your identity. This is a feature that Click2Pay offers as a service to their users to ensure that all financial transactions are completely legit. Once that is all done, you can fund your Click2Pay account and then use those funds wherever the e-Wallet is accepted.
Advantages to Using Click2Pay For Online Roulette
The biggest advantage that Click2Pay offers is acting as a buffer between a merchant and your sensitive financial information, such as your bank account number or your credit card information. An online roulette site will only see your information from Click2Pay and nothing else, keeping it walled away as some players prefer to do.
Another huge advantage is that Click2Pay has one of the best customer service records around. So if you are concerned with being able to contact a representative or have your emails responded to in a short amount of time, you should take a look at using Click2Pay.
"Click2Pay is the fastest way to play. Accepted at nearly all of the leading Canadian online roulette casinos, the third-party payment processor is the gold standard in mobile commerce."
Disadvantages of Click2Pay For Internet Gambling
The good news here is that there are very little disadvantages to using Click2Pay and even those are quite minor. First, there are fees associated to transactions, as players that want to fund their Click2Pay account will have to pay 3% of the costs.
That's not insignificant, but it is less than other e-Wallet solutions and typically players get that back through a lucrative welcome bonus. Also, some players may not want Click2Pay to call them to verify their account. This is a case where one person's "feature" is another person's "bug" with the system.
How to Use Click2Pay To Make Deposits At Online Roulette Sites
If you are ready to use Click2Pay, head over to their site and sign up for an account using the information above. Once your account is set up, you can fund it using your financial method of choice, which will most likely be a credit or debit card.
Once you have completed funding your account, log into your favourite online roulette site and click on the "cashier" button inside the software. Within that cashier page, you will want to look for a "Deposit" button and select it. At this point you should be presented with a list of options and you will want to click on the Click2Pay logo.
Then, put in your login and password received from Click2Pay along with your desired deposit amount. Once you are done, click on the "Submit" button and give the system a few moments to process the transaction. After it is done you will immediately see your funds in your casino's account.
Finding the Best Click2Pay Online Roulette Sites
For all online roulette players based in Canada, our team has gone through and evaluated every single site that accepts Click2Pay for deposits and withdrawals. The good news is that we have found plenty of amazing online roulette casinos that rank extremely high for their ability to quickly and effectively process transactions using this method.
Keep in mind that we also rate Canadian online casinos based on a wide variety of factors, such as their welcome bonus, the number of games they offer, and their customer support rating. Just pick one of our recommended casinos and you will be on your way to having the best possible online roulette experience.
Click2Pay FAQ




What is Click2Pay?

Click2Pay is a third-party payment processor that is one of the most popular banking methods for online gambling. Nearly all of the leading Canadian Internet casinos, and primarily the ones you'll find recommended on our guide, accept Click2Pay.

How does it work?

Click2Pay is similar to a voucher program. After you sign-up with Click2Pay, you'll receive credentials for your online digital card. Add funds to your Click2Pay with a credit or debit card, then simply head to the cashier at the online casino and choose to deposit with Click2Pay.

Do it allow online roulette play?

Click2Pay can be used to play any game the online casino offers to its customers. However, Click2Pay isn't always available for those residing in the United States.

Is it safe to use?

Rigorous safeguards including 128-bit encryption of your financial transactions are used, meaning your data is scrambled and unreadable to hackers and criminals. So to answer your question, yes, Click2Pay is very safe.

How fast are the money transfers?

Transfers take only moments, with your online Canadian roulette casino bankroll instantly becoming funded when you choose Click2Pay. Time is money, and you get the most out of both with Click2Pay.

How does Click2Pay compare with other methods?

Click2Pay is similar in security and usability as debit and credit cards are, however many Canadian online roulette users prefer Click2Pay due to its higher acceptance at Internet casinos.

What fees are involved?

There are some minimal fees users should be aware of, specifically the three percent charge for making a deposit to your Click2Pay account with a credit card. Once the money is deposited on your Click2Pay account, you won't incur any additional surcharges.