Top Canadian Entropay Roulette Sites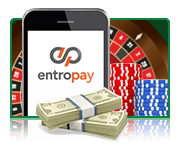 EntroPay offers two options to players looking to make a financial transaction with an online casino. First, they provide a traditional tangible plastic pre-paid credit card. The second, which is more popular with online players, is a virtual credit card product.
Players can fund a virtual credit card account with EntroPay using one of many various acceptable funding sources such as your bank account, your existing credit card, or even with PayPal and other eWallet solutions. On this page we will outline what EntroPay is and why you should consider using it, inform you about some of the potential downsides of using this form of deposit, as well as show you how to use it at your favourite online roulette site.
We will conclude by demonstrating how our team has already gone through and found the best EntroPay -friendly casinos in Canada.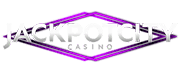 visit site
C$1600 FREE
Casino Rating
Payout
98.9%
Live Dealer Games
14 Roulette Variations
2 day Cashout to Bank
Read Review
Deposit options
Platforms

visit site
C$1000 FREE
Casino Rating
Payout
98.8%
Live Dealer Games
10 Roulette Variations
2 day Cashout to Bank
Read Review
Deposit options
Platforms

visit site
C$750 FREE
Casino Rating
Payout
98.75%
Live Dealer Games
11 Roulette Variations
2 day Cashout to Bank
Read Review
Deposit options
Platforms
About EntroPay As An Internet Banking Method
EntroPay offers both a pre-paid plastic MasterCard and a Virtual Visa card to use any place where Visa or MasterCard transactions are accepted. EntroPay offers a high-performance online payment solution that allows a transaction to go through smoothly and within mere seconds.
The Virtual Visa is the most popular product and allows players to use it as a proxy for funding from sources like PayPal. The company is based out of Malta and has business relations around the world, including here in Canada.
At a Glance:
EntroPay is a popular 3rd party financial transaction processor for online casinos.
EntroPay offers customers and merchants low fees and fast transactions.
We outline the different advantages of using EntroPay.
Read up on some of the disadvantages of using EntroPay.
Find out how to use EntroPay to fund Canadian online roulette sites.
We've tested all the top online casinos accepting EntroPay.
Advantages to Using EntroPay At Online Roulette Sites
One of the biggest advantages to using EntroPay is that when it comes time to make a withdrawal, players can use their EntroPay account at most online casinos. Being able to cash out by simply heading to the cashier, selecting it as your preferred method of withdrawal, and letting the transaction simply happen represents the most convenient way to get funds off of a site.
Another major benefit is the convenience factor it has over other options, as their transaction history is stellar and most deposits take just a few seconds to complete. Finally, players should know that EntroPay is widely accepted within the Canadian online casino industry, so you will not be using it just at one site, but at all of your favourite online roulette casinos in Canada.
"Enter the online casino with EntroPay and check your qualms with security and financial anonymity at the door. Transactions are completed in seconds, but users should understand the fees associated with deposits and withdrawals when using EntroPay."
Things to Be Aware of When Using EntroPay
Players should know that there are some things to be aware of if they are going to use EntroPay to fund an online roulette site account. First, while it is free to open an account with EntroPay, there is a 4.95% fee to load an EntroPay card from a personal credit or debit card.
This can mean a lot of money, so players need to consider this when funding their Virtual Visa account. What might soften the blow here is the fact that so many online casinos offer lucrative bonuses. These can easily outweigh any financial institution fees that might be incurred as part of the process. Another downside is that to return money to a personal credit or debit card, a fee of $4.50 will be charged.
How to Use EntroPay To Make Internet Gambling Site Deposits
Using EntroPay is actually extremely easy. To start, simply visit the EntroPay website and sign-up by filling out their registration form. Once you have completed that process, you can fund your account using one of the many options they allow, including debit and credit cards, bank wire transfers, and more.
The amount added to the EntroPay account will be the maximum limit you have to deposit at an online site.
Once you have funded your account, head over to your favourite online roulette site and click on the cashier button. From there hit the deposit option and select the EntroPay logo to continue.
You will then be asked for your EntroPay account details and the desired amount you wish to deposit. Once you hit the submit button, it should only take a few brief moments to complete the transaction and have the funds in your online casino account balance.
We Have Found the Top EntroPay Online Roulette Sites
Our team is dedicated to finding the best online roulette options for every Canuck that wants to log on and play. We have already gone through and tested all of the sites that do business in Canada and evaluated how well they handled EntroPay transactions.
We also rate each of them based on many different factors, including the size and quality of their welcome bonus, their customer service record, and the site's safety and security ratings. Once we have determined which are the absolute top sites, we post them here and recommend them to our readers to ensure they know exactly where to go to get the best possible online roulette action.
Entropay FAQ




What is Entropay?

Though Entropay does offer a physical plastic debit card, its core business stems from its Visa and MasterCard virtual cards. These digital eWallets provide Canadian online roulette players with easy funding and withdrawal methods.

How does it work?

Entropay is simple to use. Simply sign-up on the Entropay website and you'll have your account created within minutes. Once you're up and running, you can load monies onto your Entropay account through a series of methods including debit and credit cards, bank wires, and even PayPal.

Does Entropay online roulette play?

Entropay is perfectly formatted for online roulette and Canadian Internet gamblers. The majority of today's leading Canadian online casinos give you the option to gamble with Entropay. When you visit the cashier in your online account, just choose Entropay and you can be spinning the roulette wheel in no time.

Is it safe to use?

Entropay is extremely safe, using the latest technological protection features to keep your financial date information free from peering eyes. The first step in that process is encrypting all of your actions on the Entropay website, meaning the data is entirely scrambled, leaving your tracks useless to criminal hackers.

How fast are the money transfers?

Transfers are nearly instant when depositing to your online roulette bankroll. Withdrawals can take a little more time, but are also rather quick compared to other options such as a bank wire or issuance of a physical check.

How does it compare with other methods?

Entropay is similar in structure to many other leading eWallet services. It is safe and secure and one of the most trusted banking forms for Internet gambling and online roulette.

What fees are involved?

Many of the actual casino operators do not charge fees for using Entropay. However, Entropay itself may charge up to 4.95 percent to transfer funds onto your account. The service also might charge you to move money from the casino back to your Entropay account. These percentages can quickly add up so players must use caution.