Best Canadian Roulette Sites Accepting Credit Cards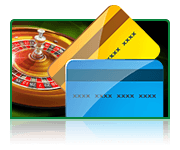 Many players want to get into the action at the best online roulette casinos Canada has to offer, but are unaware of how to make a deposit. For the vast majority of players, using a credit card offers the easiest way to get funds onto a site.
Every single online casino accepts credit cards, be it debit or credit Visa or MasterCard options. On this page, we will teach you the ins and outs of using a credit card to make a real money deposit at your favourite roulette site as well as demonstrate the many advantages this option offers.
We will also inform you about a few of the pitfalls to avoid when using a credit card and afterwards, take you by the hand for a step-by-step method on how to properly make a deposit. Finally, we will show you how our team has found the most reliable casino sites to play on when making credit card deposits.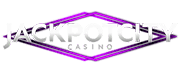 visit site
C$1600 FREE
Casino Rating
Payout
98.9%
Live Dealer Games
14 Roulette Variations
2 day Cashout to Bank
Read Review
Deposit options
Platforms

visit site
C$1000 FREE
Casino Rating
Payout
98.8%
Live Dealer Games
10 Roulette Variations
2 day Cashout to Bank
Read Review
Deposit options
Platforms

visit site
C$750 FREE
Casino Rating
Payout
98.75%
Live Dealer Games
11 Roulette Variations
2 day Cashout to Bank
Read Review
Deposit options
Platforms
Both Debit and Credit Cards Accepted For Online Gambling
One of the most common questions our site receives from players is whether online roulette sites in Canada accept debit or credit cards. The truth is, both are widely accepted at most, if not all, online casinos.
Many of the banks do not discriminate between credit cards and debit cards, but it does stand to reason that players should look into the card they want to use to make sure it can reliably be utilized. Most of the success and failure rates of using credit cards actually depend on the bank they are issued from and not because of the type of card they happen to be, nor which financial institution (Visa or MasterCard) is associated to the card.
At a Glance:
The top online roulette casinos in Canada accept credit card deposits.
Debit and credit cards are accepted for both Visa and MasterCard.
There are a lot of advantages to using a credit card to make a deposit.
Learn the disadvantages to using a credit card before making a deposit.
Our step-by-step guide shows you how to make a credit card deposit.
We found the best Canada online casinos that accept credit cards for deposits.
Advantages to Using a Credit Card For Online Roulette
There are many major advantages to using a credit card to make a real money deposit at an online roulette site in Canada. The first is the convenience factor, as credit cards are already in your wallet and do not require you to go through any sort of account authorization process.
Another major advantage is the high success rate that credit cards have, on top of the fact that they typically have the fastest processing time out of any deposit method. Finally, and perhaps the most underrated factor of them all, is the fact that many credit cards have rewards programs available to users.
Players could conceivably make a deposit, earn points, redeem those points for cash, and actually earn money for playing at a casino! Couple that with the lucrative deposit bonuses that online casinos offer all Canucks and you have a sure-fire way to massively extend your bankroll.
"You use a credit card almost everyday, so why not use it for your online roulette? It's the perfect choice for responsible gamblers, but those prone to problem gaming need a word of caution when playing on credit."
Beware of a Few Mistakes Others Have Made
There are a couple of pitfalls that players should be aware of when making a deposit with a credit card. First, avoid high APR credit cards if you are not planning on paying off the balance right away. These interest rates can be quite high and if money flow is a problem, do not overextend your finances just to take a shot at the upper limits - they will always be there for you!
The best way to go about it is to set aside your deposit, initiate a transaction with your credit card, and then pay off that month's balance immediately. One other mistake some players make is with their credit limits. Some credit cards have a small limit which turns out to be smaller than the amount a player plans to deposit on their favourite site.
Take that into account to avoid a failed transaction as some players tend to do when they attempt to make a deposit for an amount bigger than their credit limit allows.
Step-by-Step Credit Card Deposits At Online Roulette Sites
Making a real money deposit at an online casino in Canada is extremely easy with a credit card. After selecting the credit card that will work best for you (remember those rewards!), log into your online roulette site of choice and click on the "Cashier" button.
From there you will be prompted to either make a deposit or initiate a withdrawal, so choose the deposit option. Once there, you will see a lot of logos, representing all of the different ways a player can make a deposit. Depending on the type of card you have choose the Visa Debit, Visa Credit, MasterCard Debit, or MasterCard Credit options.
You will then be presented with a dialog box where you will need to put in your contact information, credit card number and expiration date, the three digit code on the back of your card, and of course, the desired deposit amount.
Once all of that has been entered, hit the submit button and after a few seconds your card will be charged and the funds will be seen in your casino site's balance.
We Have Already Found the Best Online Roulette Sites For You
Our team has painstakingly gone through all of the casinos doing business in Canada to determine which are the very best our readers should be playing on. Part of this process is to test out deposits with different types of credit cards and find out which sites rate as the best for smooth, quick transactions.
We also go through and rate each casino based on their customer service record, site safety and security measures, the quality of the welcome bonus offered, and many other factors. Only those that rated extremely high across the board are presented here on our site. By playing at one of our recommended online casinos, you are guaranteeing yourself the best possible online roulette experience in Canada.
Credit Cards FAQ




Are credit cards recommended?

Chances are you use a credit card on an almost daily basis, so why not use it for your online gambling? Credit cards are unsurprisingly very popular among online gamblers and especially Canadian Internet roulette fans.

Do they generally allow casino payments?

Nearly all online casinos allow players to fund their bankrolls with a credit card. If they didn't, they would lose a substantial amount of business. Credit cards are always welcomed at trusted websites that offer gambling and roulette.

What credit cards are accepted?

MasterCard, Visa, Discover, and more, in 2015 the leading online casinos accept the most widely used credit cards. While in years past some banking firms discriminated against certain online casinos, that is no longer the case. Your credit card deposit purchase will be processed in a timely fashion more often than not.

How quick are transactions?

Deposits are usually instant or completed in a matter of minutes. Withdrawals can take a little longer as the casino sometimes drags its feet in approving payouts, but it shouldn't take more than a few days at most.

Is my information safe?

Credit cards are backed by many of the world's leading financial institutions, and no concern is more paramount to these multibillion-dollar companies than the protection of client information. From encrypted data and SSL web transactions, your information is safe when using a credit card at a casino online.

Are they preferred over debit cards?

Credit and debit cards are almost interchangeable these days, with the one difference being the high interest rates with credit cards. With debit, you're playing with your money, almost like cash. With credit, you're technically gambling with your financial institution's money until you repay them. Those prone to problem gambling should also take caution in gambling on credit.