Top Instadebit Online Roulette Casinos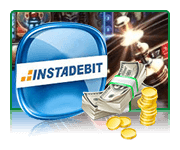 For Canadians looking to play real money online roulette games, Instadebit offers a way to link your personal bank account to your online casino account. Instadebit customers can access funds in their Canadian bank accounts directly to pay for products and services on the internet, or use their bank account to open a balance account.
It's similar to writing a check, as Instadebit acts as a proxy to bank accounts for the sake of ensuring personal information is separated from third parties, such as online casinos. On this page we'll outline the features that Instadebit offers, discuss their advantages and disadvantages, show you how to use Instadebit to make a real money deposit, and inform you about how our team has already found the best Instadebit-friendly sites.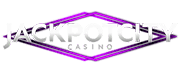 visit site
C$1600 FREE
Casino Rating
Payout
98.9%
Live Dealer Games
14 Roulette Variations
2 day Cashout to Bank
Read Review
Deposit options
Platforms

visit site
C$1000 FREE
Casino Rating
Payout
98.8%
Live Dealer Games
10 Roulette Variations
2 day Cashout to Bank
Read Review
Deposit options
Platforms

visit site
C$750 FREE
Casino Rating
Payout
98.75%
Live Dealer Games
11 Roulette Variations
2 day Cashout to Bank
Read Review
Deposit options
Platforms
About Instadebit As A Banking Method
Instadebit is one of the few financial transaction companies available to Canadians actually located in our country. Based out of Toronto, Instadebit states that their primary concern is their customer's private information.
They leverage 128-bit encryption to keep all data connections secure and all customer details are protected by firewalls and 24/7 monitoring. Instadebit is in full compliance with the Canadian banking system and also complies with all Canadian governing regulations.
At a Glance:
Instadebit is offered to most Canadian roulette players for secure deposits.
There are a lot of advantages to using Instadebit for real money deposits.
Find out about the small disadvantages this form of payment has.
Depositing to your favourite online roulette site is easy with step-by-step guide.
We found the best Internet casino sites in Canada that use Instadebit.
Creating an Instadebit Account
Canadians can set up an account at Instadebit by completing a customer registration form, without being forced to deposit funds. Part of the process involves linking your new Instadebit account with an existing bank account.
Whenever you make a purchase and choose Instadebit, you will simply choose that option in the cashier and log into your Instadebit account, which will take the money from your bank account and fund your transaction.
Advantages to Using Instadebit For Online Roulette Deposits
Using Instadebit offers Canucks many different advantages. First, it is both operated and regulated by Canadians and is under the auspices of the Canadian banking system. Another huge advantage is that using this method separates your bank account information and your credit cards from those places you decide to do business with, including online roulette sites you wish to deposit on.
Additionally, there are no fees to be paid to Instadebit as part of transferring money. The merchant is actually charged a small fee; however, if a user initiates a transaction that is insufficiently funded, a $25 fee will be incurred. Finally, one of the biggest advantages to using Instadebit in Canada is that all of the licensed Canadian online sites use Instadebit, meaning transactions will go smoothly and quickly whenever you need them to during a deposit.
"In an era where third-party payment processors are plenty, Instadebit has retained its reputation as a quality option for Canadians looking to gamble online and play Internet casino roulette."
Some Things to Keep in Mind When Making Instadebit Deposits
There are a few best practices to know about before using Instadebit to fund a real money account at an online roulette casino. First is the aforementioned fee that will be incurred if a user initiates a transaction for an amount that cannot be covered by the linked bank account.
Another is that if you decide to play on an international casino site, they may not accept this form of payment. Always double-check your favourite casino to make sure you know their rules and regulations for making deposits with Instadebit.
How to Use Instadebit At Canadian Online Roulette Casinos
The first thing you will need to do is go to the official Instadebit website and sign up. From there you will be asked to link up a bank account and as long as it is a Canadian bank account, it will be very easy to do. From there, head over to one of our highly recommended online roulette casino sites and use one of our links ensure you receive the biggest welcome bonus possible.
From there, sign up for the site and head over to the cashier. At this point you will want to click on the "Deposit" button and click on the Instadebit logo. Here, you will enter in the username and password for your Instadebit account and once inside, the desired deposit amount.
Once you hit the submit button, the depositing process is underway and takes a few moments to be completed. Afterwards, the funds will appear in your casino balance.
Finding the Best Instadebit Canadian Casinos
If you want to play some of the hottest online roulette games in the world, take advantage of the no-fee deposit option that Instadebit offers to Canadians. Using this method is safe, easy, and quick. Our team has already gone through and tested the Instadebit system with all of our top rated casino sites to ensure that each will give you a great experience while depositing.
Our team of highly trained and experienced professionals also rate sites based on many other factors, including their welcome bonuses, the number of roulette games they offer, as well as how often they run promotions for players. By choosing one of our recommended Instadebit-friendly sites, you guarantee yourself the best possible Canadian online gambling experience possible.
Instadebit FAQ




What is Instadebit?

Instadebit is an incredibly common Canadian online roulette funding option. In a nutshell, Instadebit is an online eWallet that gives Canadian gamblers an easy and convenient way to both deposit and withdrawal funds to their Internet casino player account.

How does it work?

Instadebit is similar to an electronic check in that it provides online gamblers with a safe and secure way to make instant financial transactions across the Internet from your linked bank account to your online roulette bankroll.

Does Instadebit allow online roulette play?

Certainly. Online roulette is one of the more exciting games at online casinos, and with such a vast array of Canucks taking to the wheel, all the iCasinos we recommend come with not only roulette games but also the ability to use your Instadebit account.

Is it safe to use?

Instadebit is a very safe option for online banking in Canada. The third-party banking provider uses ID verification and 128-bit SSL encrypted technology, meaning your data is completely and utterly useless to a hacker even if they should get by Instadebit's strong firewalls and safeguards.

How fast are the money transfers?

Instadebit mainly acts as a proxy between your bank account and your favourite online casino. All you need to do is enter your information once and transfers will be performed instantly. Keep in mind that while your funds will appear in your casino account in a matter of just a few short moments, it actually takes a bit longer than that, sometimes up to a few days. Until your actual Instadebit transaction clears, you'll need to postpone scheduling any withdrawals.

How does it compare with other methods?

Instadebit is comparable to PayPal and a sleuth of other eWallet operators, the only difference being that Instadebit is the preferred method for Canadian roulette players.

What fees are involved?

Fees are minimal when using Instadebit, but they tend to charge a nominal toll per deposit to an online casino, typically around one Canadian dollar. That is rather reasonable compared to other more costly methods.